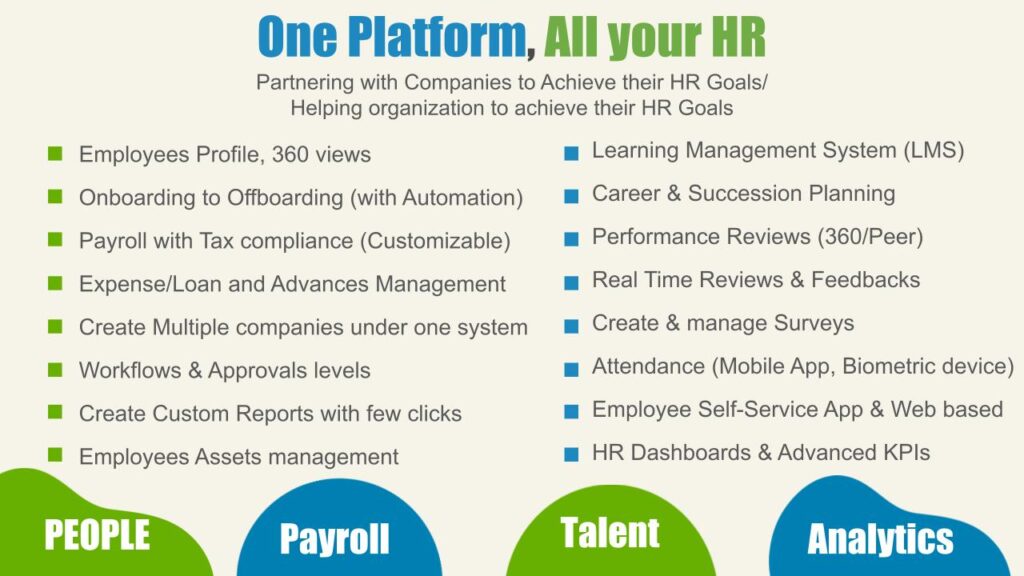 HR Software in Pakistan benefits for employees and HR manager
Generally, when evaluating HR Software in Pakistan, you must choose between a "best-in-class" strategy with point solutions for different HR capabilities or an integrated system that suits everything through one complete package. In addition, with a single system, there is a greater scope for automation and workflow, which minimizes the number of elements needed to complete a process. This function is already incorporated into the system, so it is not necessary to create complex and expensive interfaces between two or more available systems. An integrated system, while not completely eliminating the possibility of human error, reduces it to a large extent through a simplified and much smaller data entry requirement, which gives it much more confidence in the accuracy of its records. Of course, there may be exceptions in which a certain function of HR is very specialized and requires very complex software. However, in general, small and medium-sized companies are usually not complicated enough to guarantee such a high level of specialized functionality.
In general, integration helps accuracy, allows for greater automation, eliminates repetition and ensures that all systems are managed consistently. This improves productivity and allows HR System in Pakistan to provide more value through more accurate and consistent reporting.
Here is the list of features which you can get by using HR Software in Pakistan:
PeopleQlik Core

Core HR Software – HRMS
Cloud Payroll Management Software
Employee Self Services
HR Analytics Software
Corporate Wellness Platform

Talent Management Software

Applicant Management
New Hire on Board
Succession Planning

Performance Management Software

360-degree feedback form
Compensation Planning & Administration
Social Recognition

Talent Development

Learning Management System
Competency Management
Training Management

Workforce Administration

Time and Attendance Management Software
Shift & Scheduling
Claims & Reimbursements
Timesheet Management Software