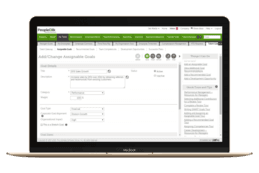 Payroll Software in Pakistan gives profit to organizations-How?
In the business world, manufacturing and service processes are being automated to stay alive in this competitive environment and where cutting-edge technology seems to win the game. Internal processes within organizations are willing to catch up with this fever. It is not surprising that this technology has also absorbed human resources. Technological advances have occurred at a rapid pace where systems or services are increasingly efficient, to the delight of employers and employees. Obviously, organizations clearly see profitability and long-term resource optimization, while employees enjoy uninterrupted efficient services. Now let's evaluate the advantages of automated Payroll Software in Pakistan to manage one of the most demanding legal processes within Human Resources, which is the payroll process. The process of payroll in HR requires systematic procedures that must be followed and of a specific duration. Only well-implemented software will be compatible with this requirement.
This is the most important of all the jobs to be performed in a payroll function. Payroll contributions will be sent by several authorized parties to the payroll department for further processing. In general terms, the types of inputs would be the newly incorporated, the employees who leave and the addition of salaries, salary revisions, single payments or deductions. With the complete processing, perform the verification and balance activity to verify if the payment results are accurate. First, generate a salary record through the Payroll System in Pakistan. It is a statement of all elements of payment and deductions made to employees individually.
Here is the list of features which you can get by using Payroll Software in Pakistan:
PeopleQlik Core

Cloud Payroll Management Software
Employee Self Services
HR Analytics Software
Corporate Wellness Platform

Talent Management Software

Recruitment Management Software
Applicant Management
New Hire on Board
Succession Planning

Performance Management Software

360-degree feedback form
Compensation Planning & Administration
Social Recognition

Talent Development

Learning Management System
Competency Management
Training Management

Workforce Administration

Time and Attendance Management Software
Shift & Scheduling
Claims & Reimbursements
Timesheet Management Software