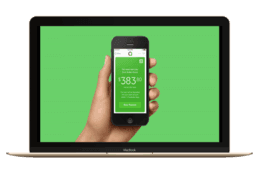 Payroll Software in Pakistan role in organization for betterment of business
Understand the basic concepts of Payroll Software in Pakistan, compensation, and benefits for employees. Payroll, compensation and employee benefits are among the basic components of an organization to support its human resources: the people who work for you. Payroll Software in Pakistan helps in achieving effective and efficient management of these functional areas can be significantly improved or compromised, depending on the company's level of understanding of the company. The use of reliable data from these areas is key to supporting informed decisions and becoming a world-class organization.
Roster:
The payroll department, its function and the use of its resources to support the payment of its employees for its services, has evolved significantly over the years. The old archaic methods of processing the payroll using the manual writing system and handwritten checks have disappeared in favor of automated and computerized Payroll Software in Pakistan. Payroll will remain one of the largest expenses within an organization. It is also one of the most scrutinized areas of the business.

Payroll function in organizations:
Pay employees on time and accurately.
Send government agencies your share of timely remittances from employees and employers, such as taxes, government pensions, and employment insurance premiums.
Work closely with the accounting department to ensure that the funds are in the accounts to support those payments.
Who makes the payroll?
Payroll Software in Pakistan covers many tasks and responsibilities that most employees and the management of the organization can take for granted. It is a highly detailed process that is not done without the meticulous and tedious work of the Payroll Administrator.
Role of the Payroll Administrator:
Their tasks include the administration of hourly wages and salary amounts, calculations of overtime and all the different items of income deduction and payroll. Make sure that payments are made by direct deposit in the correct accounts of the employees or that the checks are created in some circumstances with a precise time.
What is necessary for the correct processing of payroll in organizations?
The accuracy of all the data and the timely access to information are crucial to comply with the regulatory and compliance reports for which the Payroll System in Pakistan is also responsible. Missing or inaccurate payroll payments to any of your internal or external "clients" have consequences. Access to reliable and accurate data to support accurate processing and payroll payments is critical within your business operations to avoid lost or incorrect payments. Leave Management Software in Pakistan affects Compensation and Employee Benefits, so it is very important to do it well.
Compensation:
Compensation is another key area of your business that depends heavily on Payroll Software in Pakistan and employee benefits. Do people sometimes think that one more word is not Payroll Compensation? Well not exactly. There are many monetary and budgetary elements related to the planning and processing of compensation to reward employees for their hard work and service.
So, what does the compensation department really do?
Makes compensation planning
Make decisions about employee salary increases.
Create rules to grant additional incentives based on meeting criteria.

How are employee benefits managed?
The administration of employee eligibility and enrollment, the costs of these benefits and the presentation of regular payments to benefit insurance companies, is an administrative task that is based on accuracy and attention to detail. The method of administration for these benefits varies among organizations, and some companies rely heavily on their internal Payroll Management Solutions in Pakistan to support the program. Others may subcontract part or all of their benefits programs to third-party benefit managers.
Regardless of the process and resources used to administer the benefits program, there is some level of administration that is generally required at the employee level. Attendance Software in Pakistan is closely linked to the administration of benefits, particularly among the benefit items in which the income and deductions must be calculated, captured and accurately reflected in the employee's payment statements.
To achieve efficiencies within their payroll and HR operations, many organizations have implemented a Payroll Software in Pakistan. This is a computerized system that can support virtually all aspects of the organization's human resources and payroll functions. Many of these business solutions have been designed to unify all the key processes described above and also far beyond payroll, compensation and employee benefits. By using a unified and tightly integrated solution, organizations can take advantage of the high quality and integrity of the support data managed within these solutions for the efficient and reliable processing and reporting of data.
Here is the list of features which you can get by using PeopleQlik:
PeopleQlik Core

Core HR Software – HRMS
Cloud Payroll Management Software
Employee Self Services
HR Analytics Software
Corporate Wellness Platform

Talent Management Software

Recruitment Management Software
Applicant Management
New Hire on Board
Succession Planning

Workforce Administration

Leave Management Software
Time and Attendance Management Software
Shift & Scheduling
Claims & Reimbursements
Timesheet Management Software